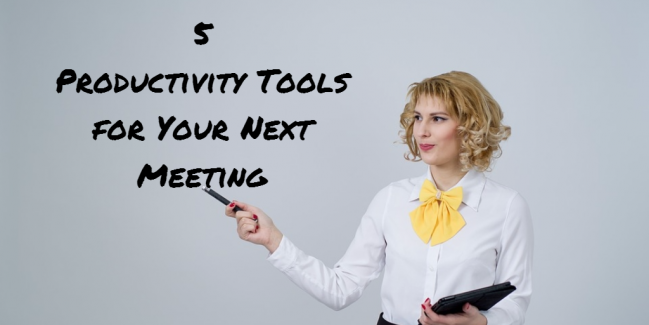 Reading Time:
3
minutes
As anyone who has worked practically anywhere at any time in their life knows all too well, attending company meetings is an inevitable, not insignificant part of any job.
Management uses the weekly, monthly and/or yearly meeting as an opportunity to make sure everyone is on the same page at your company (here at MaestroConference, we have a meeting daily, the "Standup"). The "company meeting" is the time when you can plot and plan the future of your company and let everyone voice their opinions and ideas to collaborate and contribute to the company conversation.
However, despite all the good they can bring to your company and team, company meetings can deteriorate very quickly into a costly time sink if not done right.
Thankfully, there are many productivity tools and apps available for free or cheap that can help your meetings stay focused on task and agenda. Here are five of the best tools out there to ensure every meeting is a productive one.