4 Benefits of Using Surveys on Your Blog
How do you keep visitors coming back to your blog day after day, week after week, consuming every morsel of content you can create?
Give them what they want!
There are tons of ways to drive traffic to your blog but getting readers to come back time and time again is the real trick.
This post delves into the benefits of using surveys on your blog, how to create a survey and how to get feedback.
The Benefits of Using Surveys on Your Blog
Find out more about your readers and who they are.  You can use that data to fill your funnel with people who want to buy what you are selling whether it is information or a tangible product.
Learn what topic your readers what to read more of and write more about those topics.  No more hunting around trying to figure out what your users want, you can just ask!
Uncover why people visit your blog.  Maybe visitors read your posts because they like your personality or you are crazy knowledgeable about specific topics.  Understanding why can help you figure out what separates you from other experts.
Discover what your audience's biggest challenges are so you can write posts, create products/services to help them overcome those obstacles.
How to Create a Kick-Ass Survey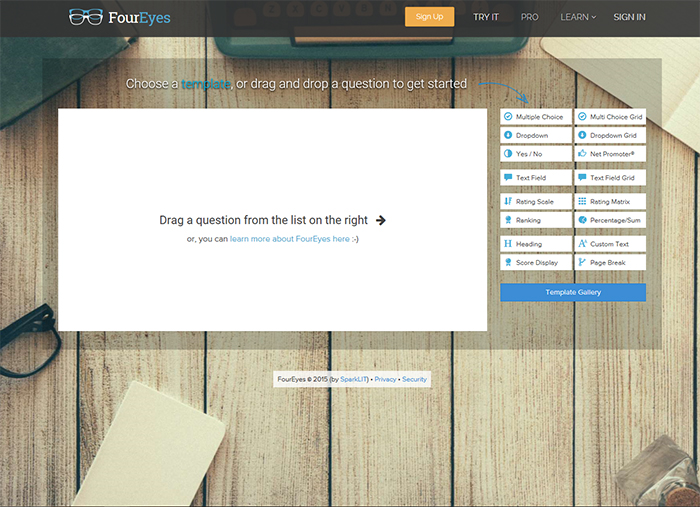 My favorite survey tool, FourEyes, makes creating a survey ridiculously simple.  It is drag and drop builder lets you add, remove or shift sections around your survey with ease.  There are some templates and themes to help you get started, and everything is customizable.
FourEyes also has some options for getting your survey out there.  You can:
Set up an email campaign in FourEyes (yeah, they got that too!)
Share it on social media
Embed it on your website
Create a manual entry
Send a direct link
How to Get People to Respond
Offer an Incentive
One of the most effective incentives is information.
Social Media Examiner does this brilliantly every year for their Social Media Marketing Industry Report.  In return, you get the survey results!  Knowledge is power, and for any marketer that wants to understand how people are using social media for business, this is a must-have report.
Giveaways
Another compelling incentive is a giveaway.  If you have been to Taco Bell recently, you may have noticed the large "ENTERED TO WIN $500 CASH" text on your receipt with your unique survey code.  I love this because it is an awesome way to maintain a great experience across all locations.
Discounts
Offering a discount on future products or services can be a real incentive which can also help you to get return customers looking to use up the discount on another purchase.
Ulta sends their subscribers a couple of emails per month offering discounts or free gift sets if you buy within a particular time frame (typically 4 hours).  This not only keeps customer's engaged but it gets them opening, clicking and buying!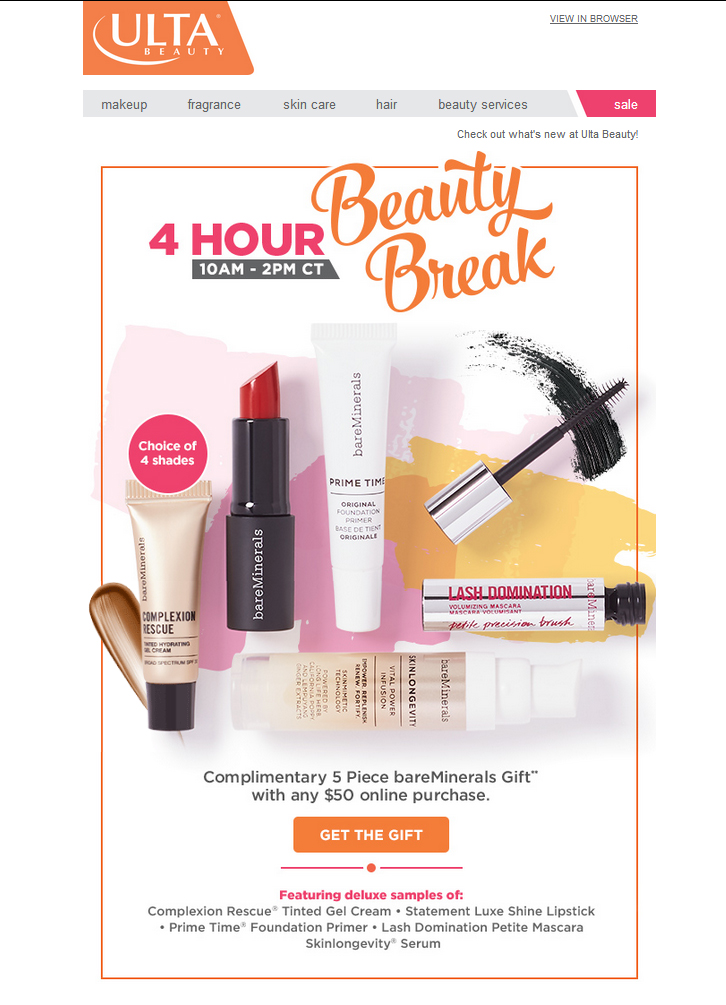 Conclusion
Using surveys are a great way to really understand your audience and find out more about them and their interests. Got some tips on creating blog surveys?  Share them in the comments below!