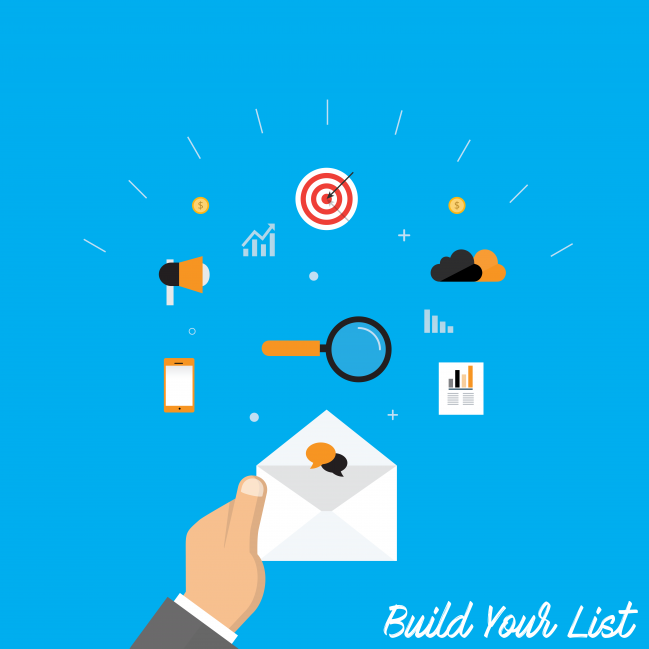 Reading Time:
16
minutes
You have a new blog, business or website you're trying to get off the ground. Congratulations on taking this huge step in getting your ideas and information to the world!
So, now it's just a matter of getting this content into the right hands (i.e. subscribers, prospects, customers), and building your email list is a top priority to get this traction.
But, how do you get people to give you their emails? We are living in an era of content overload, so how do you stand out from the crowd?
Depending on the route you want to take, there are so many strategies to reel in and retain subscribers. Whether you want to leverage your social media presence, give some fun and creative incentives or just send out pure content, there is a strategy for everyone.
We've rounded up 295 of the best and put them all here, so go on and read all about them! 
THIS PERSONAL TRAINER EMAILS HIS LIST 3 TIMES A DAY, 7 DAYS A WEEK
Alexander Juan Antonio Cortes is a bodybuilder, personal trainer, fitness writer and published author that took an average email strategy and dialed it up 1,000x. He sends his subscribers 3 emails per day, 7 days a week and saw list growth of 570% in just 90 days. This interview picks his brain about this unusual strategy and how he keeps it going.
One Takeaway: Don't be afraid to include a lot of content in your emails; just make sure it's useful and that you're A/B testing the effectiveness of this strategy (a lot vs. a little content)! Alex delivers all of his content within his emails and has maintained an above average open rate since day one.
9 IRRESISTIBLE INCENTIVES THAT'LL GROW YOUR EMAIL LIST LIKE CRAZY
This article covers the reasons why people can be so reluctant to give you their email and how you can overcome that reluctance. Everyone has the same amount of minutes per day, so how can you convince them to give those minutes to you?
One Takeaway: Consider offering a handy template to your list. A template is an easy to make and easy to use incentive that can quickly help your reader solve a problem or achieve a goal.
HOW TO BUILD A WEB-BASED TOOL TO GROW YOUR EMAIL LIST
Web-based tools are a great way to gather a large amount of data. Learn how to validate your idea by creating a minimum viable product, then developing and promoting your tool using the feedback from your data.
One Takeaway: Interact with your fans and followers to see what topics and ideas they care about and how they talk about and describe them using their own words

. Use this data to expand your reach to others with similar interests.
HOW TO GROW YOUR EMAIL LIST WITH INSTAGRAM
Instagram is no longer just for kids. This social network has morphed into a powerful marketing channel. Check out this article to learn about benefits of using Instagram to grow your email list. Being the platform with the highest levels of user engagement and interaction, Instagram is a unique way to bring attention to your site.
One Takeaway: Don't just post images of your incentive, construct a visually stimulating campaign using the business tools Instagram provides.
THE 2017 GUIDE FOR GROWING YOUR EMAIL LIST 1K IN 30 DAYS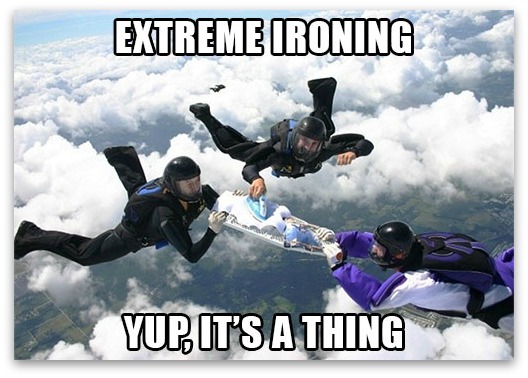 Think you have what it takes to pull in 1,000 subscribers in just 30 days? It's a large milestone that takes a lot of time and dedication, but even if you don't have 6-8 hours a day to set aside, it's still possible to accomplish with the tactics laid out in this 6-phase guide.
One Takeaway: Tap into your existing subscriber traffic by analyzing the stats on how they engage with your content – which subject lines have the highest open rates, which content was shared the most, when do you see the best click rates – and learn how to optimize your content. Use this info to hook your readers and bring in new traffic.
18 SMART WAYS TO GROW YOUR EMAIL LIST WITH FACEBOOK IN 2017
As the platform that continuously outperforms Twitter and LinkedIn, Facebook is an incredible place to gain new subscribers. This post shares how to use this platform most effectively to maximize your presence and grow your email list.
One Takeaway: If people are already following you on Facebook, then they must be interested in what you have to say. Why not offer your Facebook followers a content upgrade? Include opt-ins on your page that provide additional content to your reader.
HOW TO GATHER 100,000 EMAILS IN ONE WEEK (INCLUDING SUCCESSFUL TEMPLATES, CODE, EVERYTHING YOU NEED)
If you're looking to launch a successful referral campaign, then look no further than this post here. Jeff Raider, Co-Founder and Co-CEO of Harry's, a men's grooming brand, dives into the details of the successful plan used to gain 100,000 (!) subscribers in one week.
One Takeaway: Pre-launch tactics can be highly effective tools. Consider starting a promotional campaign before launching by reaching out to some of your most active, vocal customers and asking for their support in spreading the word. Make sharing as easy and fun as possible with incentives and simple, pre-populated messages to share via social media.
7 CREATIVE EMAIL LIST BRIBES THAT WILL RAPIDLY GROW YOUR EMAIL LIST
Various studies show that email marketing needs to be a core component of your online marketing strategies in order to grow your business. To attract these new subscribers, you need to offer them something of value that fills a need and incentivizes them to stay.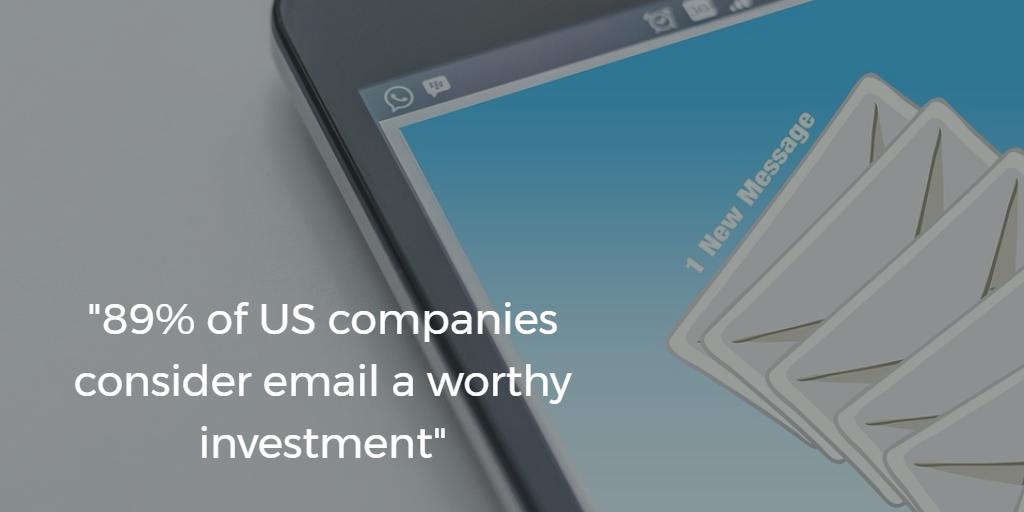 One Takeaway: One of the most attractive freebies to your readers is a ready to use resource that doesn't require them to put in any time or effort aside from using it.
HOW TO GROW YOUR BLOG TRAFFIC BY 20,000 VISITORS A MONTH
New York Times bestselling author, Neil Patel, figured out a process that allows him to add 20,000 new visitors to his blog each month. He shares his tips and tricks in this article and the best part: he did it all without spending a dollar.
One Takeaway: Build a loyal fan base by responding to every comment and question your subscribers ask. This will keep them coming back for more.
10 POWERFUL TOOLS TO RAPIDLY GROW YOUR EMAIL LIST
According to one study, email marketing is 20 times more effective than any other form of marketing. So building an email list is one of the most important forms of marketing to help grow your business. However, getting to the point of having a successful list is not always the easiest thing to achieve. This article from SumoMe shares some tools that can help to optimize your site and produce the best results for your business.
One Takeaway: Test the functionality of various parts of your site using online tools like Optimizely and Crazy Egg to see what content your visitors are most interested in.
5 WAYS TO USE BUZZSUMO TO GROW YOUR EMAIL LIST
If you're looking to grow your email list, then start by leveraging BuzzSumo to promote your content, reach out to influencers and reverse engineer your best content to drive even more traffic to your posts.
One Takeaway: Consider growing your email list by harnessing the power of a Joint Venture. You can use BuzzSumo to facilitate Joint Ventures and speed up the process of finding the best opportunities and the best people to work with. One user

gets as many as 700 subscribers a day leading up to a Joint Venture Webinar!
14 LIST BUILDING HACKS TO GROW YOUR EMAIL DATABASE FAST
Building an email database of 10,000 is not easy, or cheap. This article by Conversion XL tackles some of the best and most cost-effective approaches to grow your list fast.
One Takeaway: Ever think of becoming a poster boy for another company? This is a great strategy to drive traffic without spending money on advertising! Simply find a company/product with a similar audience to your own and write an epic case study on your experience with it. If you're lucky, they will use it in their marketing.
3 WAYS YOU CAN USE VIDEO TO GROW YOUR EMAIL LIST FAST
Video is a powerful and effective tool for business marketing. Just by using the word "video" in an email subject line will increase the open rate by 19%! Using video is an authentic way to show your personality to your potential subscriber.
One Takeaway: A great way to incorporate video into your content is record step-by-step instructions as a visual aid. Most people prefer to be shown what to do via video rather than told via written instruction. And this video instruction can be then be repurposed into a blog post, email content, or social media update, not to mention that search engines love video content (SEO).
GROW YOUR EMAIL LIST: HOW TO GET SUBSCRIBERS, ORGANIZE LISTS AND FOLLOW SPAM LAWS
Your email subscribers have the potential to be your biggest assets and your most reliable sources for feedback and traffic. Use this comprehensive guide to start, grow and optimize your email list.
One Takeaway: Using service providers like MailChimp and AWeber are not only super user-friendly but they help/force you to comply with CAN-SPAM regulations so you can always be sure you're protected.
THE LEAD MAGNET BIBLE: 29 KILLER BRIBES TO GROW YOUR EMAIL LIST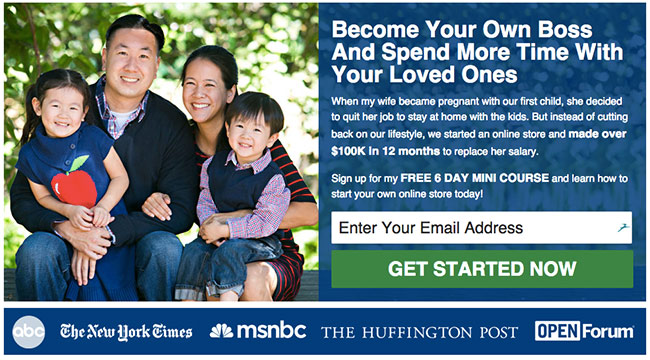 You can't grow a business without making offers. This site focuses on an abundance of free bribes that you can present to your site's anonymous visitors to convert them into lasting subscribers.
One Takeaway: One of the most popular lead magnets used is the free newsletter. In exchange for a one-time entry of their email address, you are promising a regular flow of useful information and valuable content.
EARLY TRACTION: HOW TO GO FROM ZERO TO 150,000 SUBSCRIBERS
Noah Kagen, Chief Sumo at AppSumo, dives into why using giveaways to bring in subscribers can be your best method. A tactic that successfully brought AppSumo 147,973 subscribers in their first 10 months, giveaways can be a huge success if done the right way.
One Takeaway: AppSumo took the concept of giveaways and went a step further by incentivizing their customers with additional entries for sharing the link through their social media platforms or email accounts.
HOW ONE LEADPAGES CUSTOMER USED FACEBOOK ADS + LEADPAGES TO GET 17,800 EMAIL OPT-INS IN 6 WEEKS
Check out this case study about a fashion blogger who grew her subscriber list to 17,800 in just 6 weeks by using a combination of Facebook ads, giveaways, and LeadPages. Learn about how she combined these methods for a strategically proven way to grow your email list.
One Takeaway: Publishing your landing page as a Facebook tab using Leadpages' Facebook publishing option is a great, effective, simple way to boost your conversion rates.
10 EMAIL LIST GROWTH TECHNIQUES FOR BLOGGERS
Ever consider using your blog as a source of growth for your email list? It's consistent, it's free and the best part is that you don't even have to post new content everyday.
One Takeaway: Placing your email opt-in

above

the fold on your blog will get the most attention and bring you the most subscribers as compared to other locations on your site.
6 SIMPLE WAYS TO BUILD YOUR EMAIL LIST ON TWITTER
Did you know that over 62% of Americans get their news from social media, and 59% of those people get their news straight from Twitter? By leveraging your presence on Twitter correctly you can connect with prospects and grow your email list for free!
One Takeaway: Take advantage of the highly viral nature of Twitter by incorporating trending topics into your content as well as multimedia to grab user's attention.
HOW TO GROW YOUR EMAIL LIST FOR FREE USING LINKEDIN
Social media platforms are constantly evolving, which is why it's so important to always make sure to offer value to your readers. By only and always providing value to your readers, your audience will continue to find and follow you no matter how much the platform changes.
One Takeaway: At the end of each article you publish, include a short blurb inviting your readers to subscribe to your newsletter. This will make it easier for your readers to follow you regardless of which platform you're posting to. 
There you have it! Some of the best strategies out there to effectively build your email list without breaking a sweat. Below are just a few more of our favorite resources to help you on your journey to email list success.
Which tactics will you test out? Be sure to let us know which strategies you've seen the most success with in the comments below!
275 More Tips, Ideas & Strategies to Build Your Email List