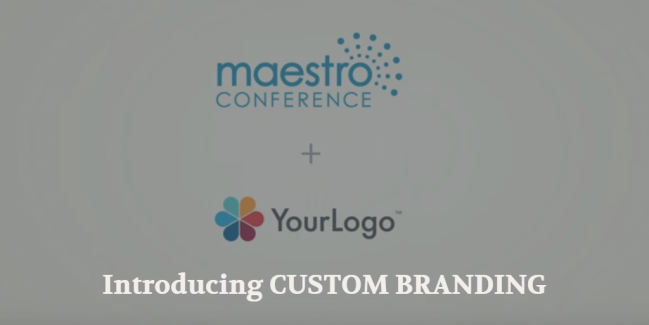 Reading Time:
2
minutes
Are you looking to improve how your audience perceives your brand? MaestroConference has built the tool you've been waiting for – Custom Branding, a new way to customize your branding using our platform.
Our Custom Branding add-on contains a "white-label" version of the MaestroConference platform, so your participants get a consistent experience of your brand and message throughout your event. Custom Branding also includes an embed code that you (or your webmaster) can copy-paste into your website, so you can publicize your MaestroConference event right on your web page.
For a business, branding consistency is an essential component of your brand's personality.  Here are a few ways Custom Branding can help:
Create a great first impression with your audience from the moment they land on your event page.
Eliminate registration confusion when participants are signing up for an event.
Allow your customers, prospects, fans, and followers to identify your brand instantly.
Custom Branding is especially beneficial for so many of you who have a significant following and want to kick it up a notch by combining your logo and branding with the power of the MaestroConference platform.
Here's an example of a customized Registration Page and a Reminder Email using Custom Branding: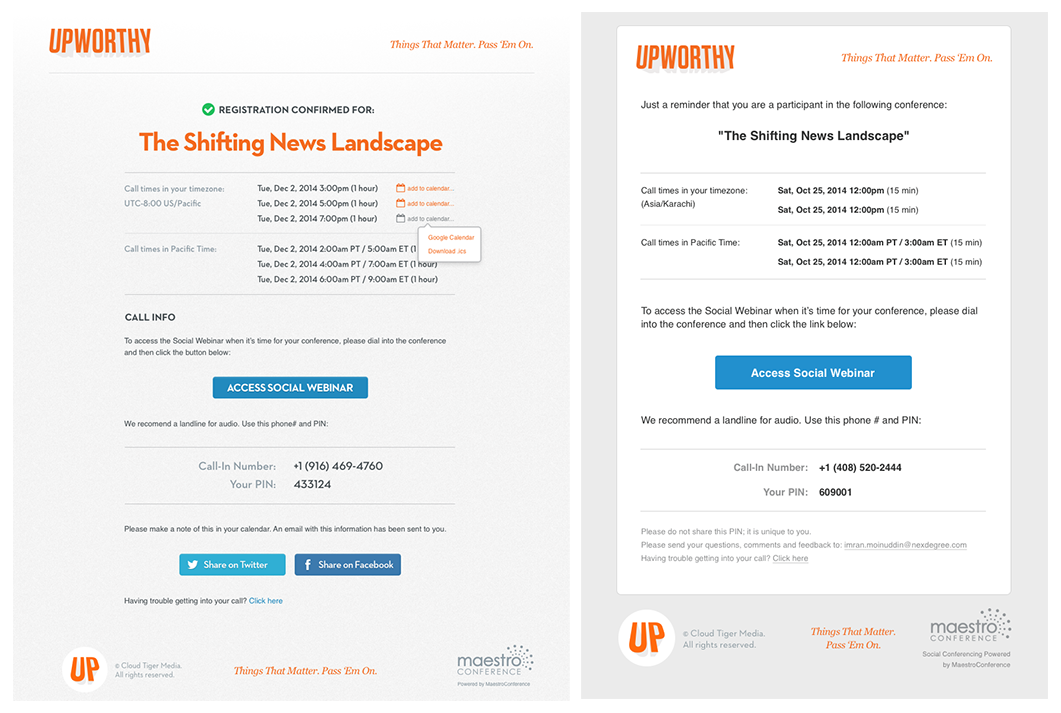 Leveraging the Embed Code in the Custom Branding package, you can publicize your MaestroConference events directly on your website and enable your participants to sign up for your events right from your homepage, using all of your own branding and messaging.
With the flexibility of Custom Branding, there's no need to send your audience to a third-party registration page. Keep them on the website that matters to your business the most – your own.
What are you waiting for? Take more control over your brand while making the most of our interactive platform for your stakeholders.
Get Custom Branding added to your account today. Custom Branding is also included in our Gold and Platinum Plans (click here to view those plans).