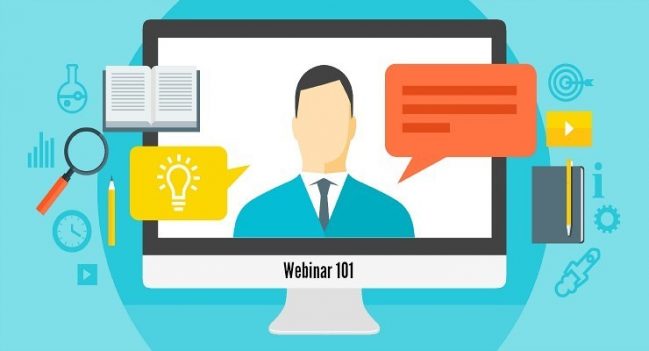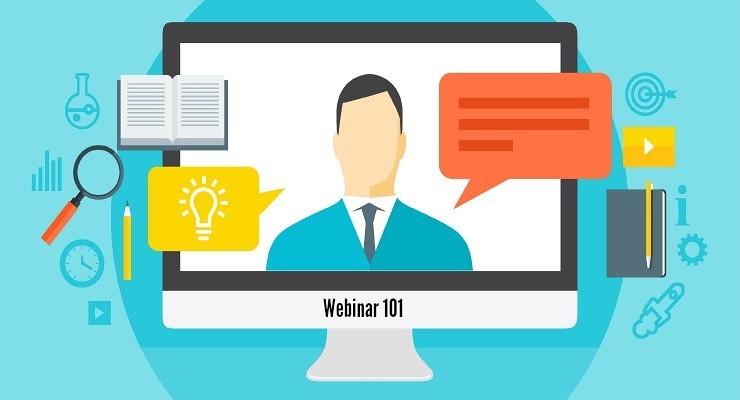 Reading Time:
7
minutes
I've attended too many webinars to ever give a precise count. Like anything else, there were those that were engaging and interesting and there were, of course, others that were rather boring, predictable and even suspicious.
First, let's go over the typical flow of most webinars. To make things interesting, we'll start at the very top:
Sensational ads are plastered over

social media

and other platforms promoting the event.

As the day of the event inches closer, visions of grandeur are promised. Ads are shown more frequently with increasingly aggressive reminders.

As the event starts, unbelievable promises are made.

During the event, the host imparts information that seems to be leading up to something.

Closer to the end you see how the tips/techniques were actually part of a larger, more important, limited product that you can get at a "ridiculous bargain."
Bottom line: most webinars are done for the obvious and single purpose of selling a product. In general, this approach tends to lead to suspicion and low engagement with participants.
Delivering an engaging, dynamic webinar that captivates your audience is not easy. However, if you think creatively, you can distinguish yourself as an authority and present webinars that captivate and enthrall.  
Here Are 7 Techniques To Create Engaging, Impactful Webinar
1.) Introduce a Sense of Intrigue With Gamification
Teaching is a normal part of most webinars, even in the most glaring sales pitches. As far as eLearning is concerned, gamification has emerged as an important trend.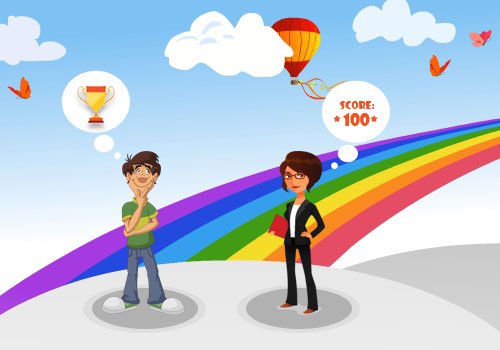 Gamification refers to the use of the fun and addicting elements found in games and applying them in non-gaming contexts. You can apply gamification techniques to many different aspects of your webinar, including:
Points and Levels:

Attendees can gain points and level up as they participate in various activities. At the end, there could be a prize for the person with the most points.

Badges:

We all love rewards, and badges are almost as good as it gets in games. Again, offer badges that may be redeemed for prizes.

Quizzes and Puzzles:

 Foster a sense of whimsy and fascination for your guests with cool quizzes and fun puzzles. Quizzes and puzzles get the mind working and keep people glued to the screen. You neither need to be original nor groundbreaking. The key is to make the questions/activities simple yet contemplative.

Continuous Play:

Like good movies, engaging presentations keep the audience guessing. Too many presenters are quick to reveal enticing information. Instead, subtly hint at the info up your sleeves, but provide details during the webinar and at the end. Be careful not to withhold everything until the end as you will risk losing attendees as the event progresses.

Scavenger Hunts:

Games that encourage discovery and exploration will spark interest and excitement.
Get people moving, get them pumped and excited to rejoin the webinar. How many people do you think would want to sit at their desk for a 45 min to a 1-hour webinar?
You are right…not many.
Send participants in search of information whether on the web (to search for images, videos, answers, etc.), at their desks or in their houses, it really doesn't matter. What matters is that they regroup to share their findings in the session and spark a discussion in the process.
All you'll have to do is ensure you have something fun planned after the discovery trip.
It's important to realize that there is really no need to go over the top. Granted, most of the above will require pre-designed games. While there are several games designed for eLearning, a simple trivia is often good enough for most people.
2.) Wow With An Awesome Slide Deck
Vibrant visuals are very important for maintaining engagement and attention. Nothing gets participants checking their Facebook like a series of dull PowerPoint slides. Given today's technology, there are simply too many tools that can be used to create stunning and powerful slide decks to be stuck using plain old PowerPoint slides. This is not to say you should not use slides, but if you do, add some flair.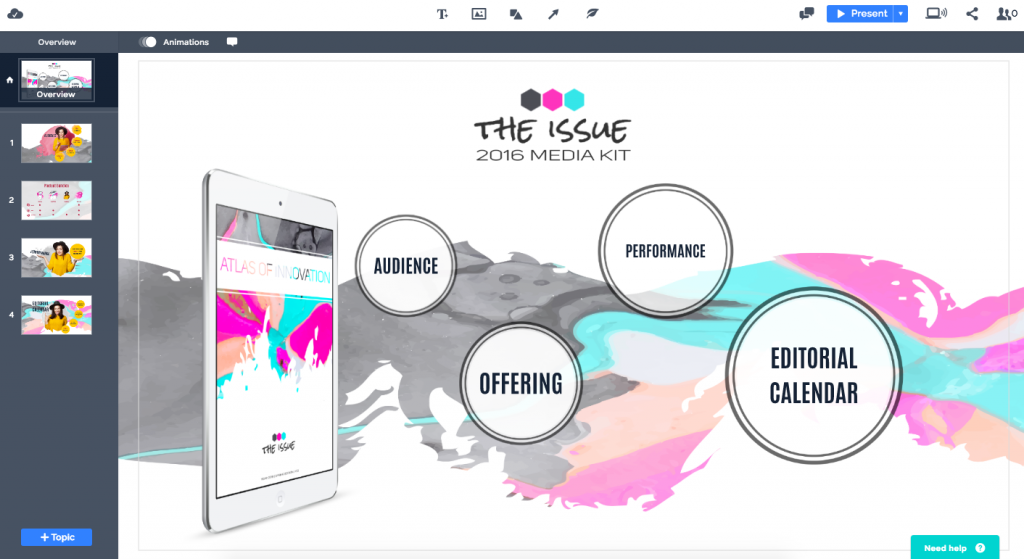 Keep in mind that the purpose of the deck is to support the points you are making and to support your script. It should not be the script itself. As such, the deck is simply there to provide supporting evidence and keep people engaged. If you are using the deck as a teleprompter, the audience will begin to question what value you are adding to the presentation.
To make things simpler, you could skip PowerPoint altogether to use a more visually appealing alternative:
Prezi: The dynamic nature of Prezi sets it apart from most presentation software. You'll be hard-pressed to find a better app for creating visually appealing, interactive presentations.
Canva: Slides in image format allow you to create presentations with greater appeal. Canva allows you to customize images with bold backgrounds and imagery.
Wideo: Integrating your slides with quality animations is easy with Wideo.
In addition to choosing the right software, ensure your deck is content rich, with chat, infographics, caricatures, cartoons and similar visuals.
3.) Report on Current Trends And How They Will Change
Following a trend is almost human nature, especially if the trend is brewed in some form of controversy. People crave information on what is current, "hot," or popular. This doesn't mean you need to center the entire webinar on a news topic. Instead, incorporate topical issues into your webinar to make the content timely and fresh. 
Pop culturally relevant agenda items go a long way in grabbing your guests' attention when they're quickly scanning your schedule at the start of the event. Who wouldn't want to know why the name of one of your sessions is "What the Golden State Warriors Can Teach You About Webinars"?!
It's even better if you are able to provide cutting-edge insights about what is about to happen around the corner. This way, you'll keep your audience ahead of the game and create authority within your space. Moreover, this is the type of conference material that your audience may go home raving about. 
4.) A Video Or Breakout Panel Discussion
Sometimes webinars can feel a bit lonely as if it's just you and the presenter. This is especially true with webinars that don't involve a lot of audience interaction. A good way to create a more lively and spirited webinar experience for your guests is by including a panel discussion.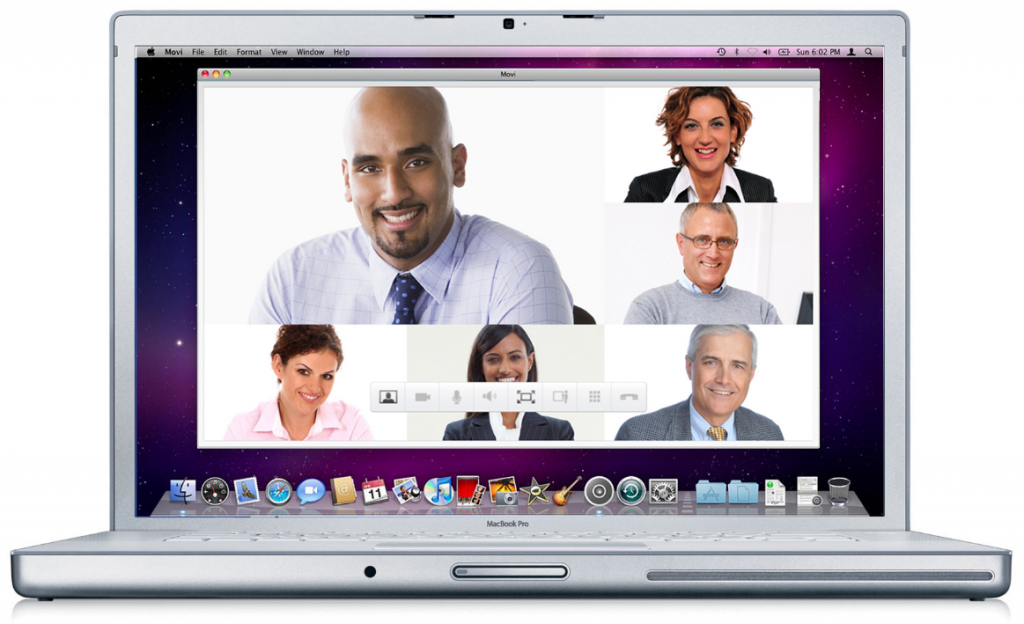 A panel of experts discussing a subject and providing their own opinions/insights will attract a lot of visitors looking for variety and rich content. Of course, it's important to have a host or moderator who is skilled enough to keep the conversation moving and on-topic.
It's also important to remember it's not a radio talk show. Ensure the panel discussion is vibrant and visual by leveraging additional tools like Webcams and virtual Q&A's. Make the experience personal for your guests by including the audience in the discussion with Group Chats to the Host/Panel.
Want to take panels a step further? Put your audience into smaller groups and set them up on "panels" with their peers. Use Virtual Breakout Groups take the panel discussion experience to your audience and empower each of them to be an expert.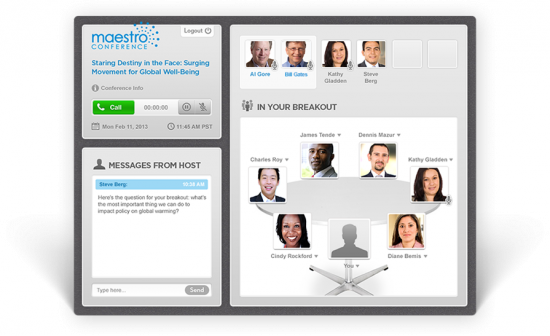 5.) Use Live Videos
For starters, few presenters actually use video, and of those who do, most of them put little to no effort into how video adds to their event.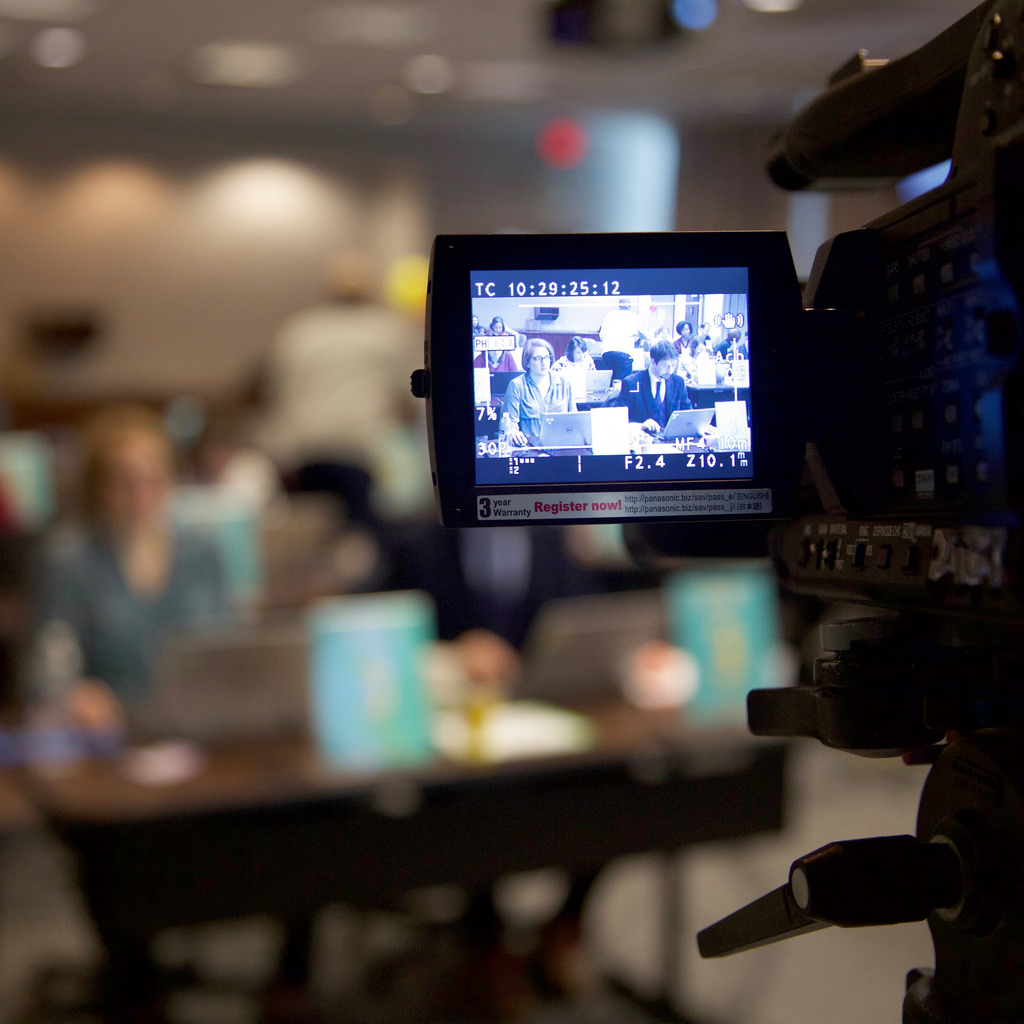 It's not enough to simply take videos from YouTube or repurpose your marketing material.
One of the most appreciated forms of video is live video. Facebook Live and Periscope have proven that. With your webinar, you can:
Live Stream An Important Event: Are there any milestones or exciting events you can schedule the webinar around? Maybe your product will reach 10, 000 subscribers or you're about to launch a new feature or your website is on the verge of hitting 5,000 daily visitors. Whatever it is, if it interests your audience, they will share it.
Live Performance: For webinars that are otherwise technical, even a tiny mix of the Arts can go a long way. Maybe you sing, write poems, play an instrument or something similar. If you are able to fuse your webinar content with an introductory performance, your audience will certainly appreciate it. 
You get the idea.  Find something special that your audience will appreciate and share it via video.
6.) Be Spontaneous
Conduct Instant Polls: You will recall we spoke about generating interest with important/controversial news topics. Take things a bit further to create interesting polls with compelling questions.
The important step here is to display the tabulated results right there on the screen.  It is very important that you give prospects the opportunity to see how other attendees responded to the polls. There are several online polls that will allow you to create surveys. PollEverywhere, SurveyMonkey and MaestroConference's newly released Visual Polls are good examples. Keep in mind that it is important to ask value-added questions that really encourage prospects to think, questions that will resonate with your audience.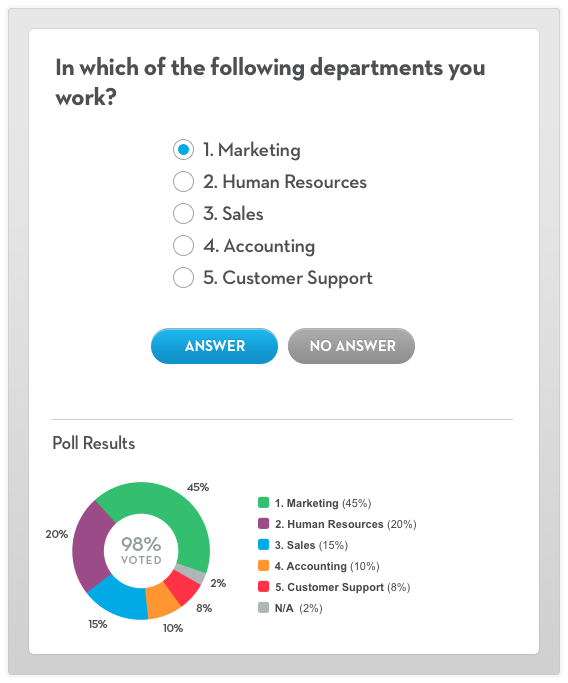 Surprises: Surprises are the spice of life. Keep surprising your audience and you'll keep them glued to the screen.
Keeping your attendees' undivided attention requires constant engagement. There are several surprises that you can plan:
Bring on an influential person that you did not announce.

Show live comments streaming from your event's social media feeds.

Pick someone from the crowd at random and give them a chance to test your product in front of a live audience.
Early Giveaways: Of course, you want to keep visitors online until the end of your event. Moreover, you want to reward people for staying on. Take a moment to consider that you need to do a lot of work upfront to get people excited to stay online at the outset of your event.
Why not kick off the webinar with an exciting giveaway? Yes, right at the start. You may be thinking it's best to hold off on prizes until attendees are a good way into the webinar, but the benefit of offering prizes upfront with the promise of other prizes later on will create extended interest straight out the gate.
7.)  Create a Simulation or Animation
Graphical aids go a long way in explaining complex ideas. Over the years, education in action has proven to engage learners. This is why it's important to provide content everyone can learn and benefit from.
Take time to create simulation and animation content that properly illustrates vague or complex concepts. Note that this does not mean PowerPoint animations. There are several websites and software that allow you to create animation as a novice. As for simulations, there are several freelancers out there who are extremely skilled at breaking down ideas and processes into useful simulations that are easier to digest.
Conclusion
The old school way of running webinars where you talk and your audience listens (or doesn't) is disappearing fast. Staying ahead of the curve means thinking creatively, implementing strategies that your attendees will appreciate and sharing content that will stick with your audience long after your event is over.
Grab the infographic below (& don't forget to share!):

Now that you know how to produce a more impactful webinar by adding some creativity, it's time to learn how you can start driving traffic to your webinars.