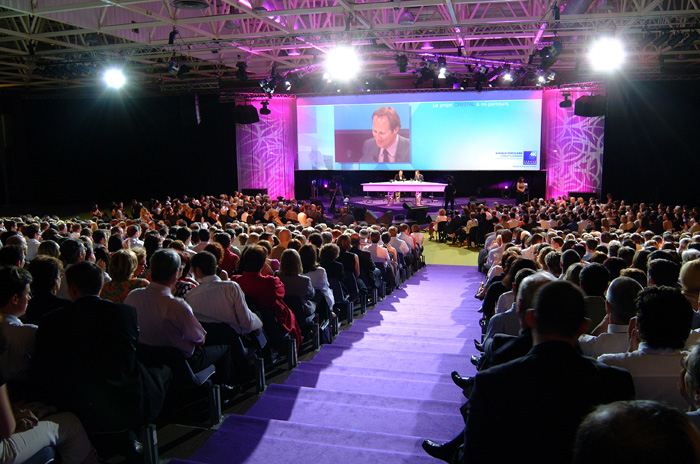 Reading Time:
11
minutes
It seems strange to think there was ever a time when social media wasn't an integral part of the event marketing strategy for online and offline events.
Today, it's a no brainer.
This is especially true for big-ticket items such as conferences and conventions as organizers can harness the power of social reach to create excitement, build community, generate brand awareness and increase customer loyalty.
Approached correctly, social media can easily become your best tool for promoting your conference, engaging attendees in conversation and improving the overall ROI of your event.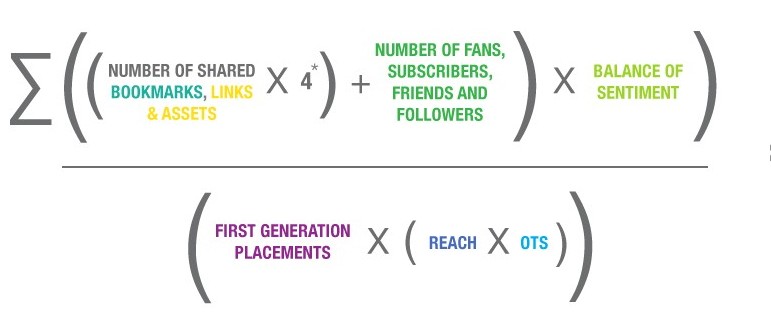 Yet, many event organizers fail to take full advantage of the low-hanging fruit that social platforms offer. For those who do, many fail to use the right tactics to fully engage their audiences and promote their business.
The good news is, executing an effective social media strategy isn't difficult, but it requires careful planning and the right tools. The following are 12 event marketing strategies that will get you started on the right foot and if, nothing else, inspire you to better integrate social with a focus on results.
Before The Event
The first steps of a well-executed social media strategy take place well before the actual event. It is for this reason that 88% of US marketers use social media to increase awareness about their events before they occur. Leaving these steps to the last minute is a recipe for achieving mediocre results.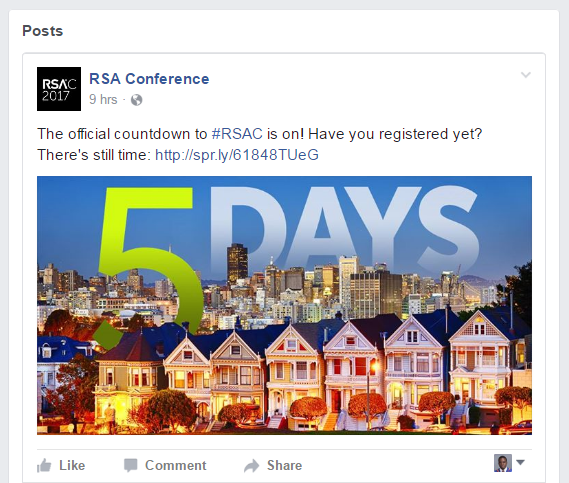 In the weeks leading up to the event, use anticipation to drive ticket sales. Here's how:
1. Understand Your Audience and Limit Your Channels.
Today's world is all about diversity, but unless you have a solid management team behind you, you'll run the risk of spreading yourself too thin by using too many social channels.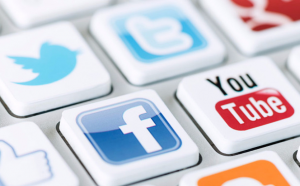 Using three platforms is good enough. It's not about being everywhere, it's about being wherever your audience is.  Choose the channels that your audience uses the most. This way, you can easily engage with potential customers/clients without risking overwhelm.
With this laser like focus, you can easily determine how people engage with your brand and more importantly how they expect you to interact with them.
2. Do A Social Media Audit Prior To The Event
Once you determine the channels that you are going to use, take the time to scrutinize and improve your profiles. Consider:
Design Updates: Do you need updated banners, profile images, etc.?
Brand Consistency: Do all your profiles convey the same brand message and style? For example, does your branded media use a consistent color palette to help unify your marketing efforts?
Personnel: Who is going to manage social media outreach? Does this person know how to align your messages with your brand, voice and style?
Risk Management: What is the risk management plan if a PR crisis occurs? Let's say, your Twitter hashtag gets spammed, for example – how do you go about addressing that?
You might not think these issues are particularly important before the event begins, but you'll regret not going through this process if you end up with problems that could have been easily avoided.
3. Leverage Speaker Power
Normally, your speaker(s) will be the central focus of your conference. If the speaker is a popular influencer or well-known expert, leverage their popularity to create excitement around your event.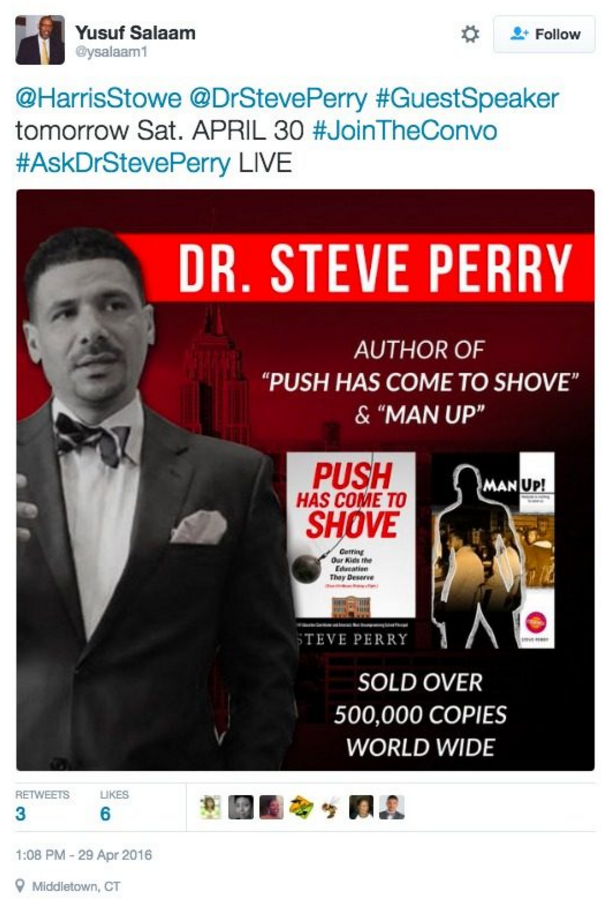 Ask them to share updates of the event with their own followers.  Your speaker is the face of the event, after all, and should be an important part of your outreach. Create special graphics with their image and ask them to share it on their own profiles.

If your speaker is not particularly well known, take the opportunity to interview him/her before the conference. This will work well if you have a podcast, as your audience will get an introduction and understand the value your speaker will bring at the conference.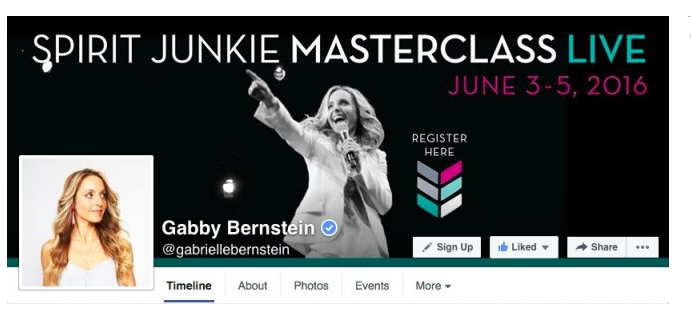 Use the page to create urgency. As an example, amplify your posts and offer discount codes when early bird ticket sales or registrations are about to end.
Facebooks Ads:

You probably already know that a non-sponsored Facebook update about your upcoming conference will get you just about nowhere.
In fact, the regular 'upload an image and set a daily limit' Facebook ad won't likely get you much farther.
A properly planned and executed Facebook advertising strategy is an excellent way to get your event before the EXACT people you would like to attend. To do this, you'll need to utilize Facebook's Web Custom Audiences (WCA), Lookalike Audiences or Facebook Audience Network (FAN).
1. Facebook Custom Audiences: If you have a current, active following, you'll know it's easier to get through to your current customers than new ones.
Moreover, you'll normally find that only a fraction of your Facebook fans actually interact with your brand.
You can reach a more engaged fan base by using a custom audience. Facebook's custom audience feature is available via the Power Editor and allows brands the ability to target specific groups of people, including their current customers on other platforms and/or those on mobile, for example.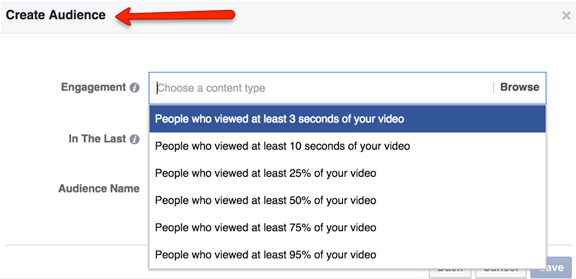 This audience could be a list of website visitors, mailing list, mobile app users, etc. that you can upload to Facebook. Facebook then compares your data with theirs to help you find users with whom you have a current relationship.
Why is this important?
If you think about it, social advertising, done properly, is actually remarketing, i.e. taking note of who has previously engaged with your brand and essentially following these people around the web with your ads.
It allows you to maximize your efforts and marketing budget by serving ads only to a pre-qualified audience. In other words, you limit wasted impressions.
This pre-qualification should be based on certain predetermined conditions. You can, for example show ads only to those who visited the event page and did not sign up. Or those who attended a previous event of yours.  
This can easily be accomplished by creating a custom audience from the same page you used to track conversions; i.e., your thank-you page.
Remember, people rarely buy the first time they hear of an event or see an offer. Use Facebook's Custom Audiences to increase the chances that they'll remember to come back and register for your event.  
2. Facebook Lookalike Audiences: Whereas Custom Audiences are great for targeting your current audience, Facebook Lookalike Audiences are very effective for identifying potential future audience. 
By analyzing your existing data via Custom Audiences, your website traffic or your current Facebook fans and comparing it to Facebook's own wealth of data, Facebook is able to identify people who look like, but are not within, your current audience and serve ads to those people most likely to be interested in your offering.
Essentially, Facebook can help you find new people who look like your best customers.  
3. Facebook Audience Network (FAN): As mentioned, you can also use FAN, which is a similar product expect that it offers the availability of real-time bidding (RTB) and off-platform targeting. RTB gives you access to a number of helpful remarketing features including segmentation and predictive buying.
While you're at it, check out other feature of the Power Editor that will allow you more effective, advanced ways to manage your ads.
5. Create a Highlight Reel From Prior Events and Behind The Scenes Views
What's the best way to build energy and excitement around your upcoming conference?
It's through audio and video content that grab attention and convey your message quickly and effectively, ultimately invoking the fear of missing out and driving registrations.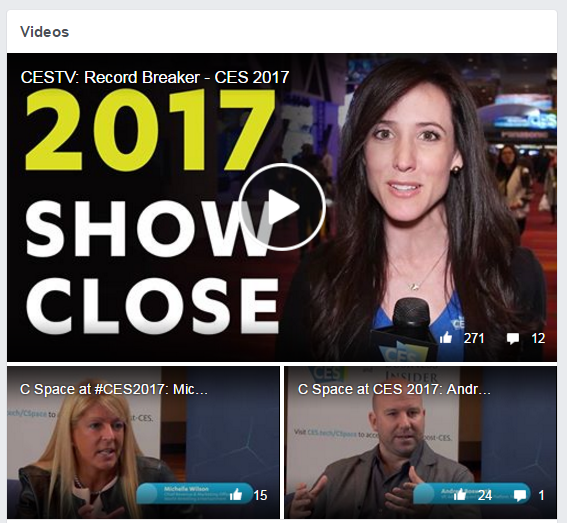 For an event, highlight reels from past events and behind the scenes views are great ways to get your audience interested, knowing that the experience will be similar to what they are seeing.
Here are a few things to consider before creating your reel:
Facebook Gives Preference To Video: Since Facebook's Newsfeed algorithm updates, native videos uploaded to Facebook receive far greater organic exposure than any other form of content. Use that to your advantage.
Host on both YouTube and Vimeo: YouTube is undoubtedly the most popular video hosting platform, but Vimeo does offer certain advantages. Post your videos on both platforms to take advantage of each.
6. Harness the Power of Visual Testimonials
No one wants to read a drab blurb about your event from someone they don't even know. Video testimonials offer a far greater chance off someone paying attention.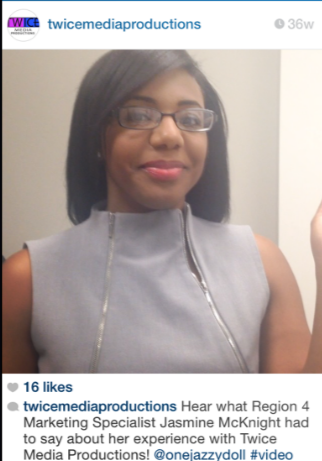 Moreover, you won't find a more effective medium to showcase the burning passion, enthusiasm and excitement your event inspires than an actual video showing an actual attendee.
If you interviewed attendees or speakers from your past events, share these clips as video testimonials if, of course, you had great comments and captured some level of excitement.
In some cases, you might be lucky enough to have someone  post a video of their own free, excitable will. It might happen during the excitement of the event or even at a nearby attraction. Fact is, it really doesn't matter as long as the clip is original and gives credence to your event.
Another great option is to gather screenshot of comments from various social platforms and create a short video reel.
This kind of social proof and positive word of mouth will lend credibility to your upcoming conference.
If you don't have interviews from your past event(s), then you might want to consider doing some sort of exit survey this time around.
Whats better than having people vouch for your hard work?
7. Provide Shareable Resources For Your Affiliates and Attendees
How are people supposed to share your event?
Are they supposed to simply share the link on their social accounts?
How effective can that be?
You need to make it easy to share your event. Here's how you can go about doing that:
1. Create A Resource Page: Create an event resource page with branded, downloadable and shareable resources. This includes photos, infographics, video clips, and graphics that anyone can use to talk about your event.
2. Include Share Buttons On Your Thank-You Page: As soon as attendees land on your thank you page, they should see bold social buttons for sharing on several platforms. You can share pre-crafted tweets, blog posts or images.
3. Create A Hashtag And Start Using It. More on this later. Since these resources will be used on several different platforms, you'll need to provide variations. As an example square images look best on Instagram while rectangular images work best on Facebook (landscape), Twitter and Pinterest.
During The Event
With everything set, all you need to do is to stay on top of things:
8. Engage Attendees A Unified and Succinct #Hashtag
Many conference promoters are guilty of inventing dull hashtags and vaguely hoping people will use it. It's a simple thing, but if not done right, no one will use it and it certainly won't go trending on Twitter.
So, if you are going to create it, be smart about it.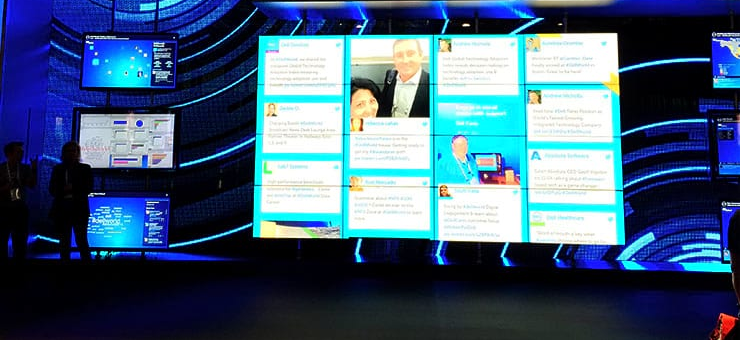 To decide on a hashtag, consider the following:
It Should Be Memorable
It Should Be Simple And Recognizable: If your conference has an easily recognizable acronym, it's popular to use the acronym followed by the year.
 It Should Be Everywhere: Include the hashtag on as many pieces of marketing content as possible.
It Should Be Used In Advance of The Event: Many events end up with several variations of hashtags used across different platforms. This problem can be prevented if you start promoting the hashtag in advance of the event, so everyone knows it's official.
It Should Be Incentivized: Nothing motivates people more than the opportunity to win something! In the weeks leading up to the event, create a contest for people who use your hashtag with the winner being determined by the posts that gets the most likes or retweets. The prizes could be front row seats, 'VIP' access to the event or something similar.
Collect and Display: There are several aggregator services that allow you to set up alerts for your event's unique hashtag or name and collect all social mentions.
The Hootsuite mobile app allows for real-time responses and monitoring regardless of where you are on the floor.
Google Alerts will send these alerts to your inbox and Mention will allow you to monitor them from a dashboard.
You can even setup a professional Twitter wall with a tool like Tweetbeam.
This means every time someone tweets, posts to Facebook, pins to Pinterest or shares an image on Instagram, you can display it in some interesting way, encouraging the conversation.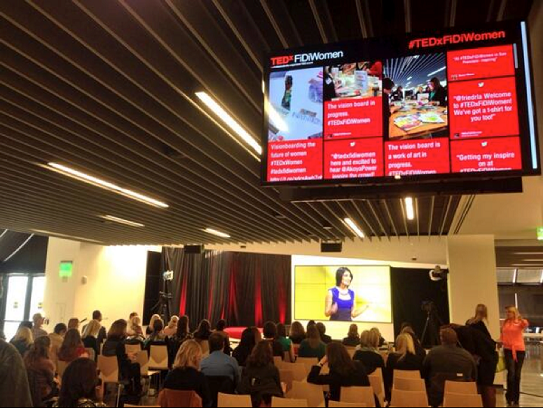 The womens' empowerment conference TEDxFiDIWomen does a great job at this, with screens scrolling through live social posts, including images shared by conference attendees.
As you can imagine, attendees are far more likely to respond to tweets displayed on a big screen, especially when their own thoughts will be projected there.
Word to the wise: hashtag fails are real. Ask other people to look very closely at your hashtag and make sure that it can't be misinterpreted.
9. Live-Stream Just Before And During The Conference
There's nothing Facebook loves more than live videos. Doing well on social media means embracing conversations in the most humanly way possible, engaging the senses in a way static online content can't.
This is especially true if some of your attendees are linking in virtually.
Just before the conference, check in with a quick video, welcoming attendees and giving people a feel of the atmosphere in live and living color!
You could share behind the scenes views, interviews and any other tidbits every now and then.
Not only will this maintain interest in the event, but also encourage future attendance.
10. Be Responsive, Encourage Attendees to Share Information and Gather Feedback
As the organizer, you should be at least one of the drivers of conversations online. You need to share key information (for example, when the speaker makes key points) quickly so that attendees following the hashtag can quickly re-tweet.
If you are broadening participation on social networks by replying to comments, answering questions, tagging pictures, etc., non-attendees who are interested in the event will certainly appreciate the real-time insights and may very well add to the conversation with an outside perspective.
Don't neglect the conversation!
If you find interesting stories, promote them. It is very common for journalists to follow hashtags during conferences. If they find insightful stories to share, you'll likely be in for some useful media coverage.
Additionally, using social media during your conference is not just about promotion. Part of your effort should be information gathering; whereby you learn about your attendees' experience.
This can be done with social sharing tools such as Twitter Polls that give attendees the chance to share their thoughts on any aspect of the conference.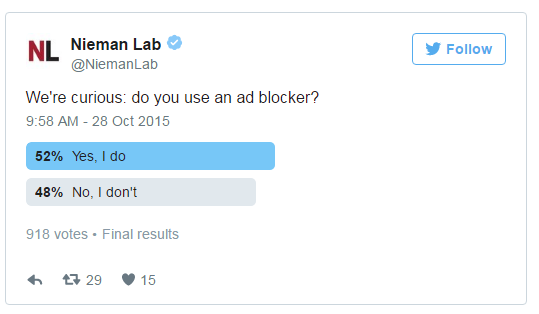 Armed with attendee feedback, you can then address concerns, enhance those things that are working and get some excellent testimonials in the process. If you need more control, use Survey Monkey or a similar tool to create an in-event survey.
11. Allow Attendees To Tweet Questions To The Keynote Speaker
During your event, many of your attendees will want some time to chat with your speakers, even if it means to just ask a question.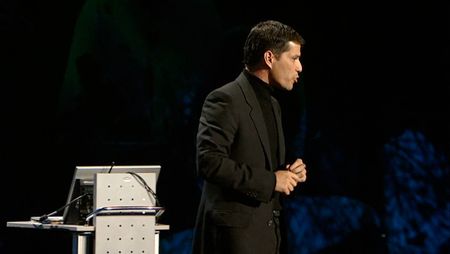 In most cases, that's unfeasible for a number of reasons.
Moreover, the traditional Q&A practice that involves audience members lining up to ask questions via microphone or ushers passing the microphone throughout the audience is not good enough as it discourages shy audience members.
It's just not the best way to get the most insightful questions from your audience.
Ask the speaker to encourage attendees to tweet their questions using the event hashtag instead.
He/she can then answer the most outstanding questions every now and then during their presentation or at a short dedicated Q&A session at the end.
This kind of interactivity fosters a friendlier environment.
Alternatively, you can use a social media aggregator to collect questions from audience members in real time. A moderator can then select the best questions and pass them to the speaker. Doing this allows organizers to select the best questions and keeps the speaker on track.
Advanced tip: experiment with a virtual Q&A. It's innovative, unique, ensures that those offline and online have a chance to pose questions, and makes for super simple management of the session.
After The Event
12. Follow Up And Keep The Conversation Going
Keeping the conversation going is probably the single most important action you can take after your event.
Review Feedback: Sit down as soon as possible and review the feedback received on social media. Save insightful tweets and other tidbits for future use. On the other hand, reach out to disgruntled attendees and address any issues.
Share Photos: Highlight reels of photos and videos is a great way to convey the excitement of the event and encourage others to attend the upcoming one.
Write A Review: Some people will want a more in-depth view of what happened. Create a written review in the form of a blog post or report. Write about the general atmosphere, the different activities, the keynote speech and other important highlights.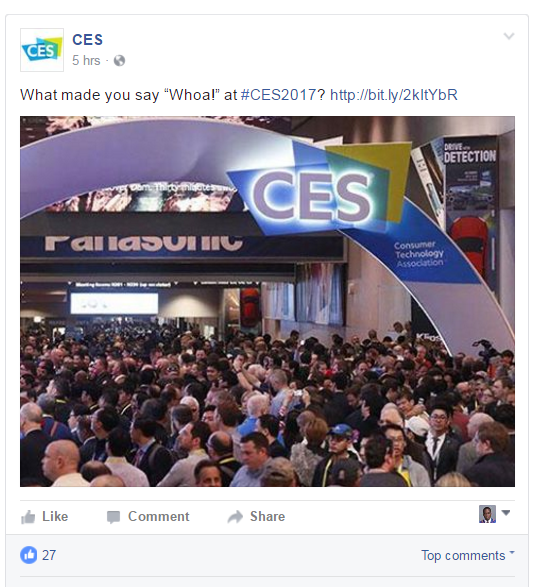 Follow Up On Missed Leads: Use Twitter search to review your hashtag stream. Go back and check for insightful tweets and tweets from influencers you may want to connect with.
Over To You!
Once your conference ends, you shouldn't be wondering why you failed to create substantial media buzz or engage participants in a significant way.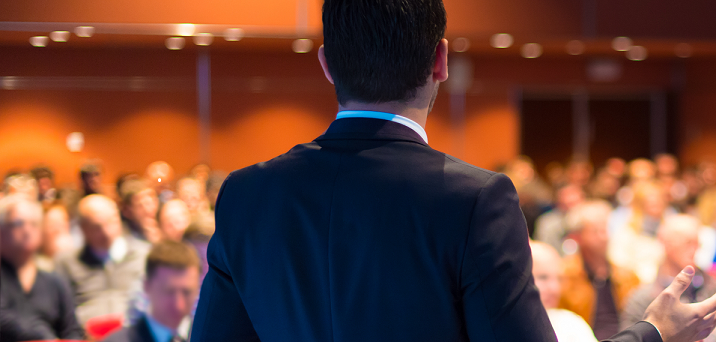 Take some time to think about your goals and how social media can help you achieve them. If done right, you'll be on your way to an engaging and impactful event.
When the conference is over, give your organizing team a pat on the back and let them know their efforts are appreciated. It is exhausting work, after all.