Big Cool New Stuff on the MaestroConference Platform this Month
When our Engineering and Product teams sit down to begin deciding which features to work on in the next engineering sprint, the first thing they do is reach out to our Customer Support team with one simple question:
"What do our customers want/need?"
We review, digest, process every comment you leave on the feedback surveys, every chat you initiate on our website, the support tickets you submit via our Zendesk channel, all in an effort to learn what we can build to help you increase the effectiveness of your virtual events and get even more value from your MaestroConference account.
With that in mind, here's the list of big cool new stuff (i.e. new features and event types) being released on MaestroConference this month, November 2016:
Audio Streaming

SMS Reminders

Zapier Integration (private beta)
Simple Video Meetings (private beta)
New Screen Share (private beta)

Required Custom Questions
Please note those items labeled "private beta" are just that – currently being tested in private beta with a select group of customers as we iron out the kinks. We'll be slowly rolling out those beta features to all customers over the next couple months.
Audio Streaming
Live Audio Streaming allows you to broadcast, in real-time, the audio portion of your event. This new premium feature gives you the ability to host massive events for an UNLIMITED number of guests at affordable rates. We've listed prices online for up to 250,000 listeners, but realistically, your event attendance can be increased (bigly!) into the millions with Audio Streaming. 
Benefit to our customers: Derive more value from your virtual events by inviting as many guests as you'd like without worrying about the cost or having the capacity to accommodate them!
SMS Reminders
Having people register for an event is nice, but the real goal is getting those people who register to actually attend the event. Which is why we've added a new way for event organizers and hosts to remind registrants about their event – send a reminder directly to your registrants' phones via text message. Interested in adding SMS Reminders to your account? Email our support team (support@maestroconference.com) or call us at 877-414-1515.
BONUS: To celebrate this new feature, your first 50 texts are on the house if you add SMS reminders to your account before December 31, 2016.
Benefit to our customers: One of the most common concerns we hear from our customers is how to get more of their registered attendees to actually attend the event. Text messages are a pretty powerful reminder.
Zapier Integration (private beta)

Automate your work with our new Zapier integration. Not sure what Zapier is? Our new integration with Zapier means that with a few clicks of a button, you're now able to connect your MaestroConference account with over 700 web apps – from the most popular CRMs to Google Sheets to Facebook Pages – so that all of your registrant information is automatically synced with your app of choice. Never worry about manually exporting your registration information from your MaestroConference account and importing to your most frequently used web apps again. No code required. 
Zapier integration is in beta, so there are currently no charges associated with it. Once it's out of beta, this new feature will be included on Standard Plans and up only, so check it out for free while you still can. 
Benefit to our customers: Never lose your registrants' info again! Integrate MaestroConference with hundreds of other apps to automate your work, including CRMs, email marketing, project management, office apps and more. 
Simple Video Meetings (private beta)
The single most requested feature from existing and prospective customers alike has been live video conferencing. We're excited to tell you that next-level video conferencing is currently in private beta to select customers and will be released publicly within a couple months. We will start with Simple Video Meetings, which are easy-to-launch video conference events with multiple webcams that do not require registration to participate (i.e. no PIN necessary). Video-in-breakouts is also being developed and will be ready next year, but we're going to start simple…with Simple Video Meetings!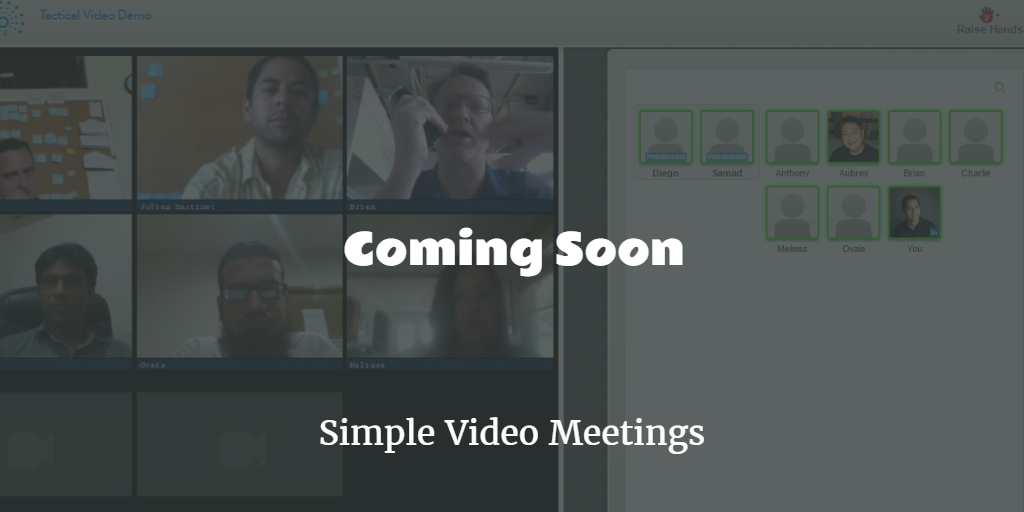 This new event type lets you easily create video meetings with other people simply by sharing a link with them, and without having to worry about scheduling, registrations, PINs, phone numbers, etc.
Benefit to our customers: live video conferencing will unlock a whole new level of engagement, collaboration, communication and productivity in your virtual events. Here are 8 ways to use video conferencing to transform education, as an example. 
New Screen Share (private beta)
Our engineering team has been working tirelessly to build an all-new Screen Share tool from scratch that will be more robust and dynamic, both for the person sharing his/her screen and for the viewers. In early tests, the performance of our new Screen Share has been outstanding, with little to no lag time for participants.
Benefit to our customers: a more robust Screen Share tool will help you optimize your virtual events to enable better remote presentation and more effective collaboration.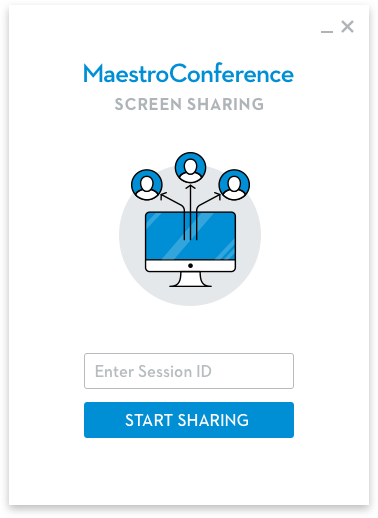 Required Custom Questions on Event Registration Page
Do you have custom questions you would like to make sure your guests answer during your event registration process? Previously, you had to hope your guests completed an optional custom question field. Now, you have the option to make your unique, custom questions a REQUIRED field on your registration page. When these custom fields are set as REQUIRED, registrants won't be able to proceed with the registration process unless they populate it.
Benefit to our customers: make sure you get the info you need from your registered guests to make your event a success with REQUIRED custom questions.
Our customers have asked for video conferencing, options to host events with thousands or tens of thousands of guests, new ways to get people to attend their events, and a way to connect their MaestroConference account with their CRM. Done, done, done, and done!
So, what do YOU want/need next?